Specializing in the packaging of roll goods since its incorporation in March of 1982, Mechadyne provides equipment for solving the packaging problems of the pulp and paper, tissue, nonwovens, performance fabrics and carpet industries.
With a complete line of packaging equipment to chose from, including the HTW™ Radial Systems and the AW™ Axial Systems, we have the right solution for our customer's roll packaging needs. From semi-automatic systems to complete packaging automation, Mechadyne provides an efficient packaging solution for all types of roll goods, significantly reducing costs in material, labor and equipment.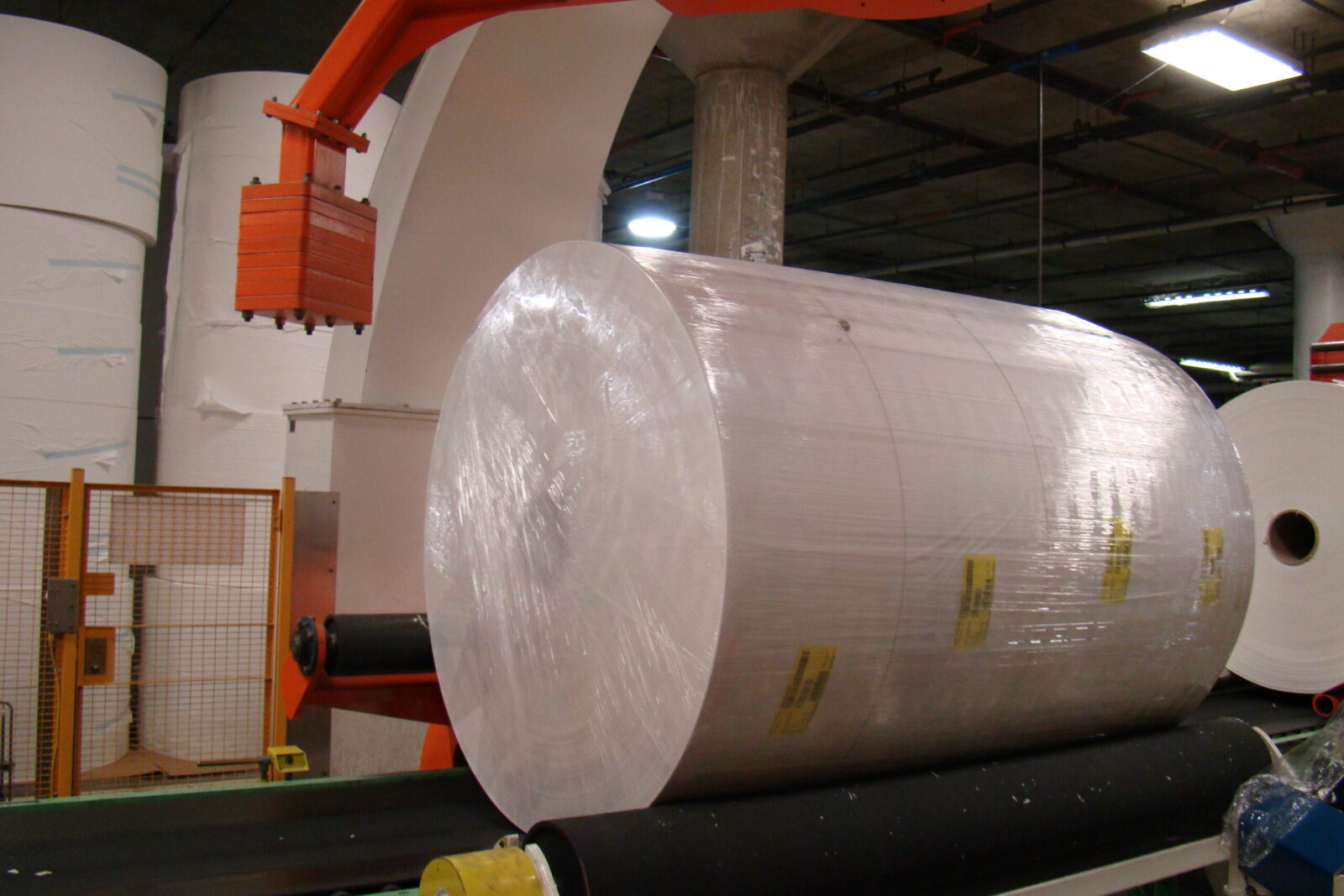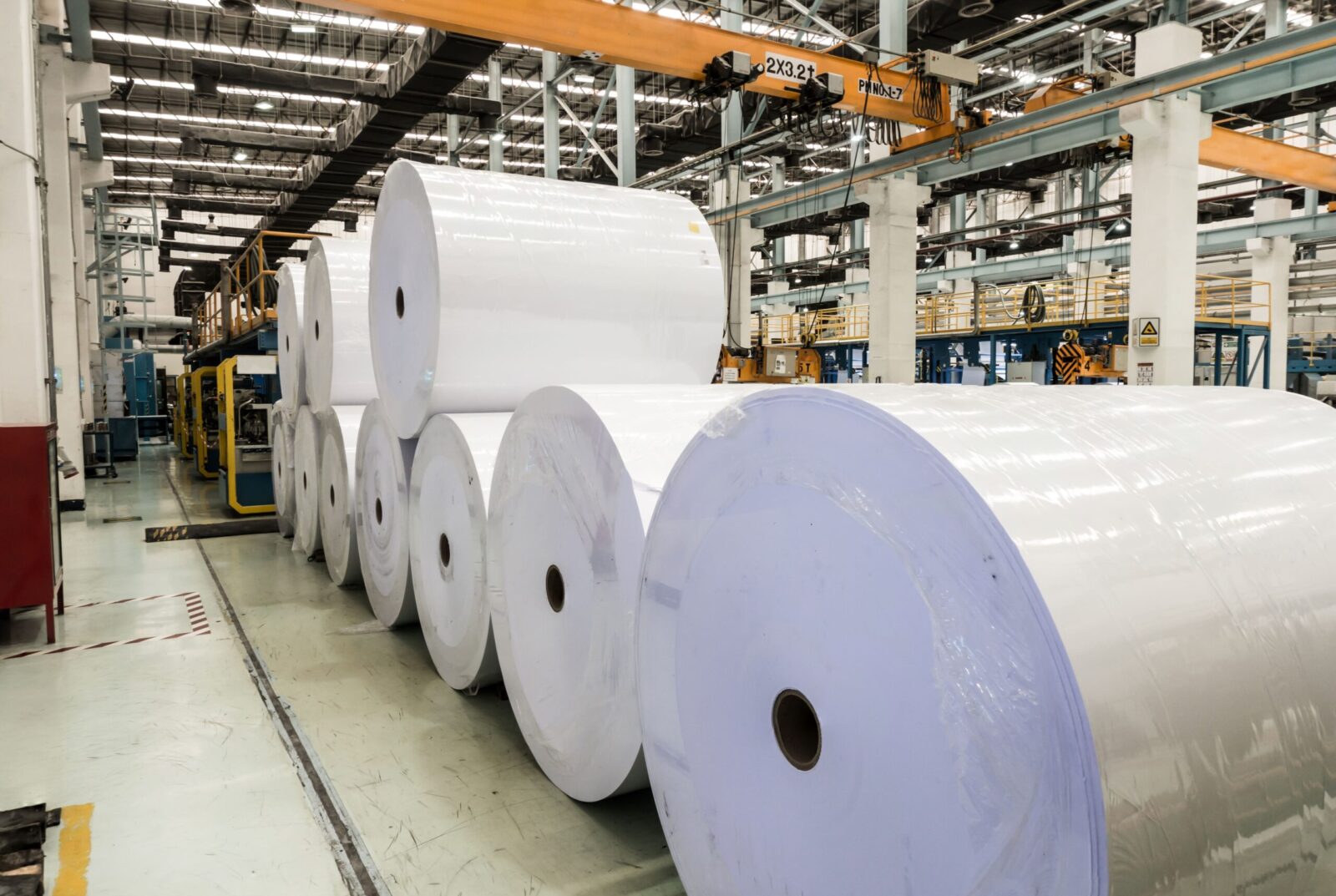 From inception, Mechadyne's purpose has been one of creating an engineering and manufacturing firm specializing in equipment for roll goods packaging. The initial concept for the idea of wrapping rolled goods, in what is known today as stretchfilm, was first tested in 1982 by a cooperative effort between Mechadyne, Borden Chemicals and a major carpet producer. Believing that it might be a more economical way of wrapping rolls of carpet than the traditional method of using kraft paper or polyethylene sheeting.
Since that initial prototype, Mechadyne has gone on to design and manufacture roll-packaging and handling systems that use today's high-performance stretchfilm. These systems are shipped to mills from Georgia to China, wrapping rolls of paper, nonwovens, carpet, various fabric products, and reels of wire. The initial concept has evolved from a simple film applicator to completely automated high-speed roll-packaging systems, including roll handling equipment and controls.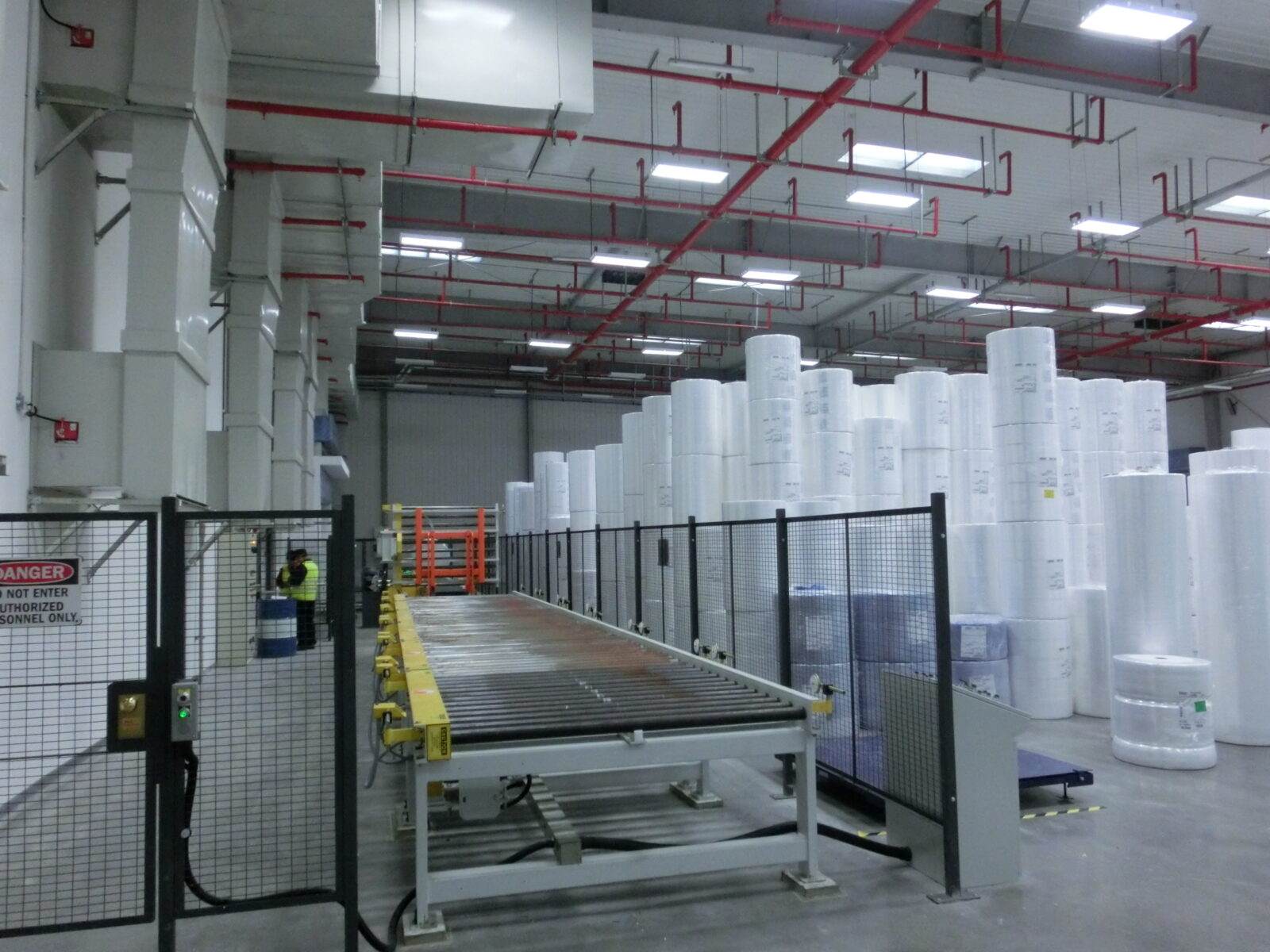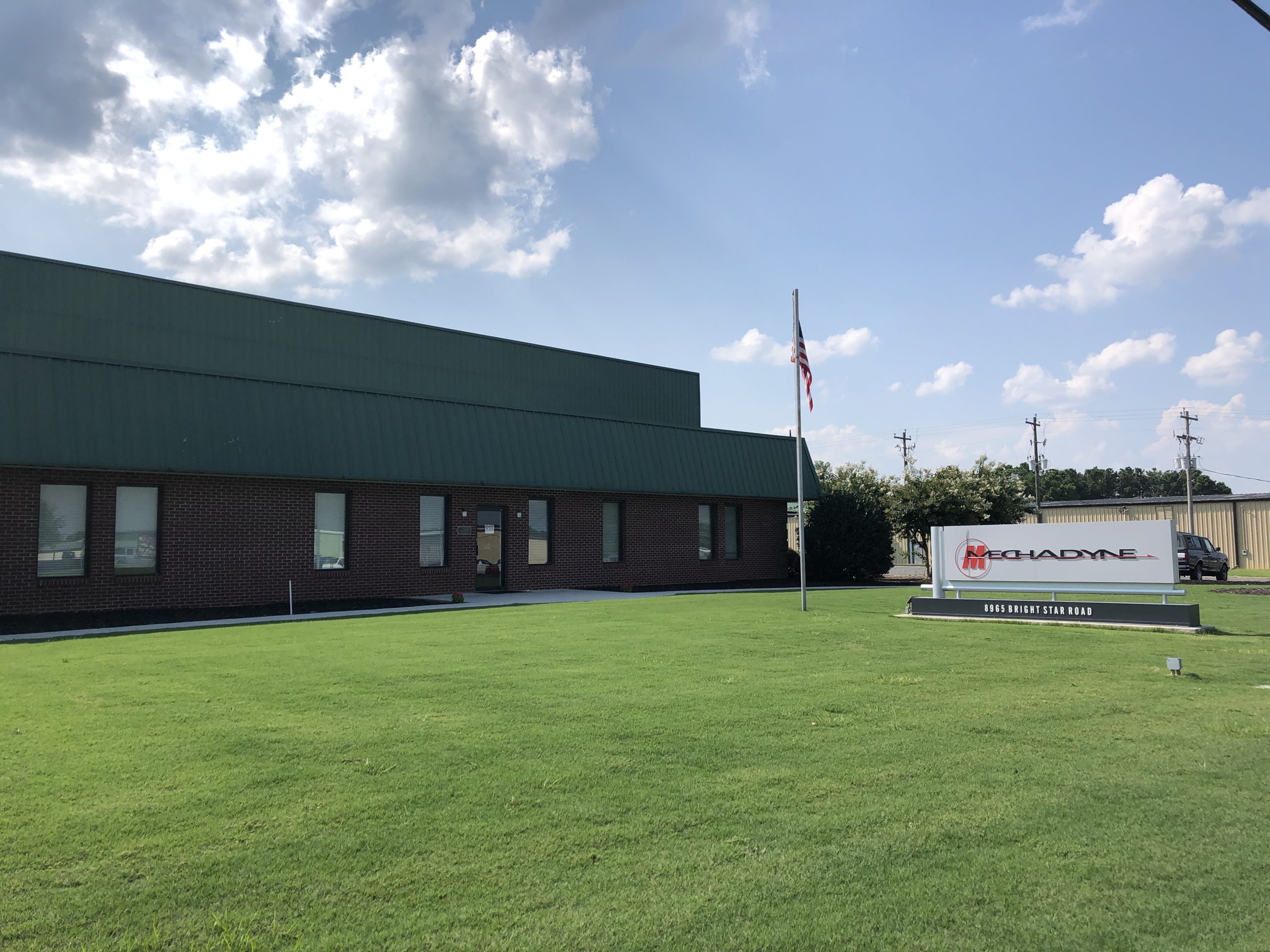 Mechadyne Machine Inc. world headquarters, located in Douglasville, GA, USA, is home to its design, manufacturing and project management team. Mechadyne maintains a complete stock of standard spare parts for the equipment that it manufactures and has established a very complete and responsive network of purchased parts suppliers that supports our service program. Mechadyne's team includes highly qualified and trained Service Technicians who provide installation, training, and support services for our worldwide customers.